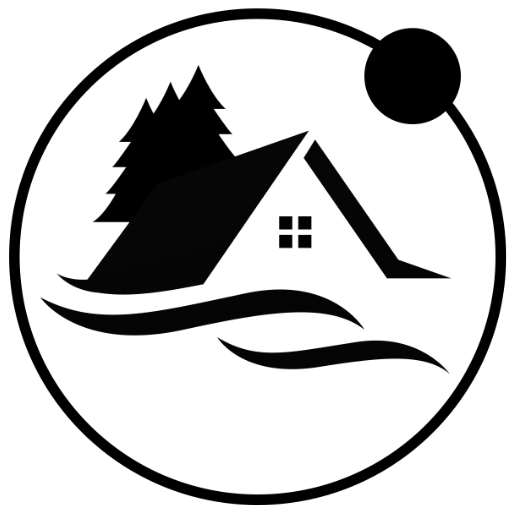 Ready to Get out of
the Bay Area?
Surveys show that over 50% of Bay Area residents are thinking of leaving the area within the next few years. If you'd like to get a move on before the bottom falls out, register for seminar today!
In this webinar, we'll cover:
The Pros and Cons of Leaving
To sell, or rent out your home?
Finding your New Place
How to Buy before you Sell
The Easy Way to Sell for the Highest Price Possible (it's a no-brainer)
Sign up for this jam-packed seminar today!
Understanding the Reasons for the Move
Before embarking on this significant decision, it's crucial to understand the motivations behind your move. The reasons for leaving California vary widely among homeowners, but some of the most common include:
Affordability: With its skyrocketing home prices and high cost of living, California can be a financially challenging place to live. Many homeowners are looking for regions where their dollar stretches further.
Proximity to Family: Family ties can be a significant factor in deciding to move. Being closer to loved ones can offer emotional support and improved quality of life.
Career Opportunities: Job relocation is a common reason for moving. Whether it's an enticing new job offer or a strategic career move, the prospect of better professional opportunities can be a significant draw.
Retirement: As retirement approaches, many homeowners seek a more relaxed lifestyle in areas with a lower cost of living. This allows them to make the most of their retirement savings.
Understanding your motivations will help shape your relocation strategy and ensure that your new location aligns with your long-term goals.
Preparing Your House for Sale
Preparing your home for sale is an essential step in the relocation process. There are several strategies you can adopt to increase your property's appeal to potential buyers:
Cleaning: A clean, well-maintained house is more attractive to buyers. Consider hiring professional cleaning services to ensure your home is spotless.
Repairs and Maintenance: Address any outstanding maintenance issues or repairs before listing your property. This will prevent potential roadblocks during the home inspection stage.
Staging: Professional home stagers can help highlight your home's best features and make it more appealing to buyers. This could involve rearranging furniture, painting walls, or even renting decorative items to enhance your home's visual appeal.
Curb Appeal: First impressions matter. Enhance your home's exterior appearance by maintaining the lawn, landscaping, and external features of your house.
Understanding the Capital Gains Tax
When selling your home, it's crucial to consider the potential capital gains tax. This tax applies to the profit you make from selling your property. However, the IRS provides a capital gains exclusion for homeowners selling their primary residence:
Single filers can exclude up to $250,000 of the capital gain from taxation.
Joint filers can exclude up to $500,000 of the capital gain.
Understanding these tax implications can help you plan your finances effectively and avoid any surprises during the home selling process.
Understanding these tax implications can help you plan your finances effectively and avoid any surprises during the home selling process.
Selling Your Home: Exploring Different Options
When it comes to selling your home, you have several options at your disposal. Here's a brief overview of each:
Real Estate Investor: Selling to a real estate investor can be a quick and hassle-free process. Investors often buy homes as-is, eliminating the need for repairs or staging. This can be a viable option if you're looking for a fast sale.
Real Estate Agent: A real estate agent can guide you through the home selling process, providing market insights and negotiation expertise. However, this comes with a commission cost, usually around 5-6% of the sale price.
For Sale By Owner (FSBO): Selling your home yourself can save you the cost of a real estate agent's commission. However, this option requires a significant time investment and a thorough understanding of the real estate transaction process.
Relocation Company: If your move is job-related, your employer might work with a relocation company. These companies can handle the sale of your current home and assist with the purchase of your new home. However, the company's main goal is to facilitate the employee's relocation, not necessarily to maximize your home's selling price.
Each option has its pros and cons, and the best choice will depend on your specific circumstances and needs.
Finding a New Home in a New State
After selling your home in California, the next task is finding a new home in your new state. This process can be challenging, particularly if you're unfamiliar with the area. Here are some tips to help you navigate this process:
Do Your Research: Learn about the new area's housing market, cost of living, schools, amenities, and lifestyle. Online resources, local real estate agents, and community forums can be helpful.
Visit the Area: If possible, visit the new location before making a purchase decision. This will give you a first-hand feel of the neighborhood and its surroundings.
Work with a Local Real Estate Agent: A local agent can provide valuable insights into the local market and help you find a home that fits your needs and budget.
Consider Renting First: If you're unsure about the new location, consider renting first. This will give you time to explore the area and make an informed decision about where to buy your new home.
Making the Move: Planning and Logistics
Once you've sold your home and found a new one, the next step is planning the move. Here are some considerations:
Hire a Moving Company: Professional movers can make the transition smoother. Be sure to get quotes from multiple companies and read reviews to choose a reliable mover.
Pack Smart: Label your boxes by room and contents to make unpacking easier. Consider downsizing by donating or selling items you no longer need.
Change of Address: Don't forget to update your address with the post office, utilities, banks, and other relevant institutions.
New State Requirements: Check the requirements for driver's licenses, vehicle registration, and other state-specific regulations in your new location.
Relocating to a new state can be a complex process, but with careful planning and organization, you can make the transition as smooth as possible. Whether you're moving for affordability, family, job opportunities, or retirement, it's important to understand the processes involved in selling your California home and buying a new one in a different state. With this comprehensive guide, you're well on your way to starting a new chapter in a new location.
Testimonials
---
"Working with Seb was an extremely positive experience from start to finish. At the beginning of our home search, Seb took time to meet with us to clarify exactly what we were looking for. During this meeting, he asked excellent questions that helped us both refine and expand our home search parameters. During the home search, Seb was great about finding potential houses for us to look at and consider. He would often do a previsit for us and create a short, narrated video of a particular home so that we could see it before investing valuable time in an actual appointment. Once we found the home we wanted to buy, Seb was extremely patient and responsive (even while he was on a holiday vacation with his family) as he walked us through the somewhat complicated process of buying a short-sale home. His expertise in the local housing market helped us put together a winning bid that beat out 10 other offers. Seb was also very creative in working out solutions to several potential roadblocks we faced during the closing process. Even after the sale, Seb has been great about sharing his contacts for reliable, affordable plumbers, gardeners, and handymen, just the kinds of people that new homeowners need. Ademas, Seb es bilingue, entonces es un buen agente de bienes raices para los que hablan espanol. In short, if you are looking for a knowledgeable, responsive, creative, and hard-working real estate agent, who is also just a really nice guy, we highly recommend Sebastian Frey."
"I had my mindset on a particular house that was increasingly looking as though I couldn't get into it. The house seemed out of my reach. It was a foreclosure and up for auction. One day a friend suggested I contact Seb to get his input on the situation. Maybe there was something he could do, I called Seb that evening and after giving him the rundown on the situation he explained how to go about it. He clearly demonstrated his expertise for this type of deal so I asked him right then and there if he would start in on it. It was great! Less than five minutes later we had a backup auction bid submitted on the house. Wasn't more than a few hours later that the bid was accepted. Over the next few days, things went quick as Seb further worked the details to make the deal happen. We worked through the contract, the inspections, and all the other requirements. He also recommended an excellent finance company that, like Seb, demonstrated a high level of professionalism, attention to detail, and a "make it happen" attitude. This is my first home purchase and I kept thinking that something has got to give as things were running so smoothly. All along though, Seb demonstrated confidence in that soon I'd have the place, and not to worry. Sure enough, a few weeks later escrow closed! All through the process, Seb demonstrated an exceptional level of professionalism, knowledge, and experience. And, in saying that, I highly recommend him for any of your real estate needs."
"Melissa and I are profoundly grateful for our good fortune in connecting with Seb. I came to Seb upon the recommendation of a longtime Boulder Creek resident, and Seb patiently guided and coached me for a few years as I learned about real estate and the local housing market in the Santa Cruz area. When I got engaged and more got serious about buying, Seb provided excellent guidance and personalized attention during our home search. When it came time to make a deal on the old Brookdale cottage and acreage of our dreams, Seb especially shined. His prompt communication, skill in investigating and troubleshooting potential roadblocks, and extensive knowledge/experience were instrumental in closing our unusually complex deal involving a 1031 exchange. Though ours was not the highest, not the second-highest, or the third-highest offer on this property, Seb helped us convince the previous owners that we were the right folks for the house and that we could be counted on to close. We are so so grateful to have worked with Seb and would turn to him again in a heartbeat."
Copyright 2023 • Seb Frey, REALTOR® • Compass • Lic. 01369847