Fall is upon us, and with it comes the quintessential autumnal activity – visiting a pumpkin patch. Whether you're in search of the perfect pumpkin to carve a spooky Jack-o'-lantern, or simply hoping to soak up the vibrant fall atmosphere, the Bay Area offers a plethora of delightful pumpkin patches for you to explore. In this guide, we'll tour through the top-rated pumpkin paradises in the Bay Area, providing you with all the information you need to plan your perfect pumpkin-picking escapade.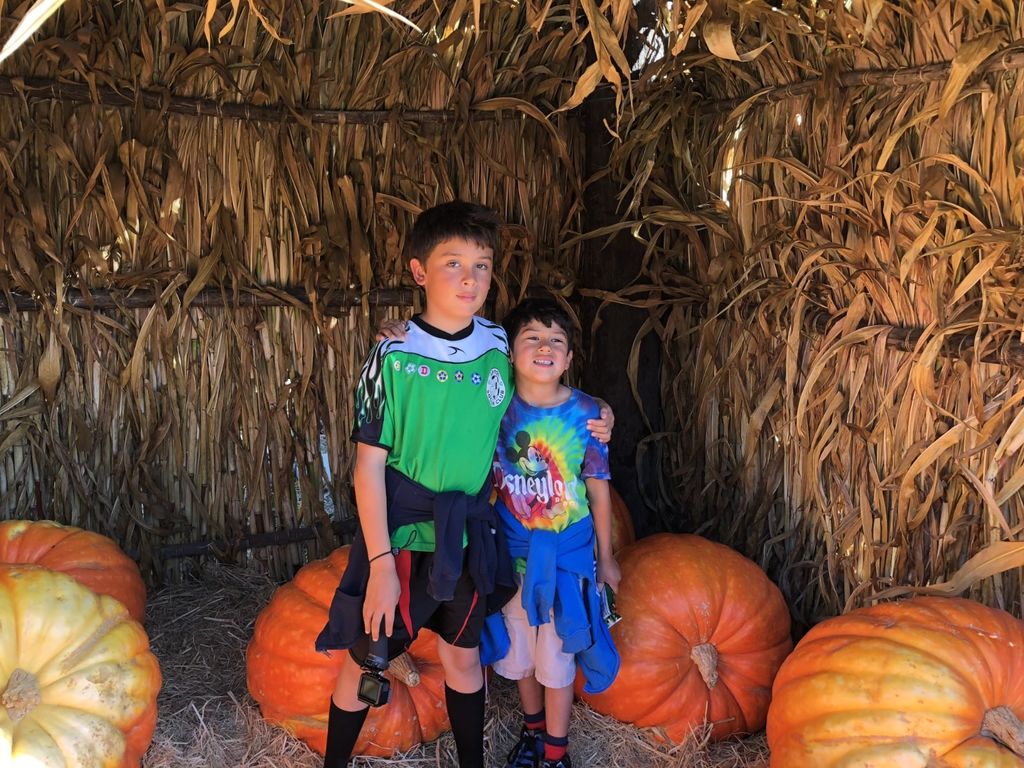 1. Joan's Farm & Pumpkin Patch
Located in Livermore, Joan's Farm & Pumpkin Patch is a charming destination that goes beyond your standard pumpkin patch. Open from September 30th to October 29th, this farm offers a variety of activities that make for an exciting day out. Apart from picking your perfect pumpkin, you can venture into their captivating hay bale maze, indulge in some pumpkin bowling, or engage with farm animals. Furthermore, they offer a snack shack serving delectable pumpkin pie and more, ensuring you won't leave on an empty stomach.
2. Lemos Farm
Nestled in the heart of Half Moon Bay, Lemos Farm is an expansive establishment that turns the pumpkin picking experience into a full-fledged adventure. From a haunted house to pony rides, train rides, hayrides, and a petting zoo, there's something for everyone in this autumnal amusement park. The pumpkin patch is open through November 19th, offering a wide selection of pumpkins to choose from.
3. Arata's Pumpkin Farm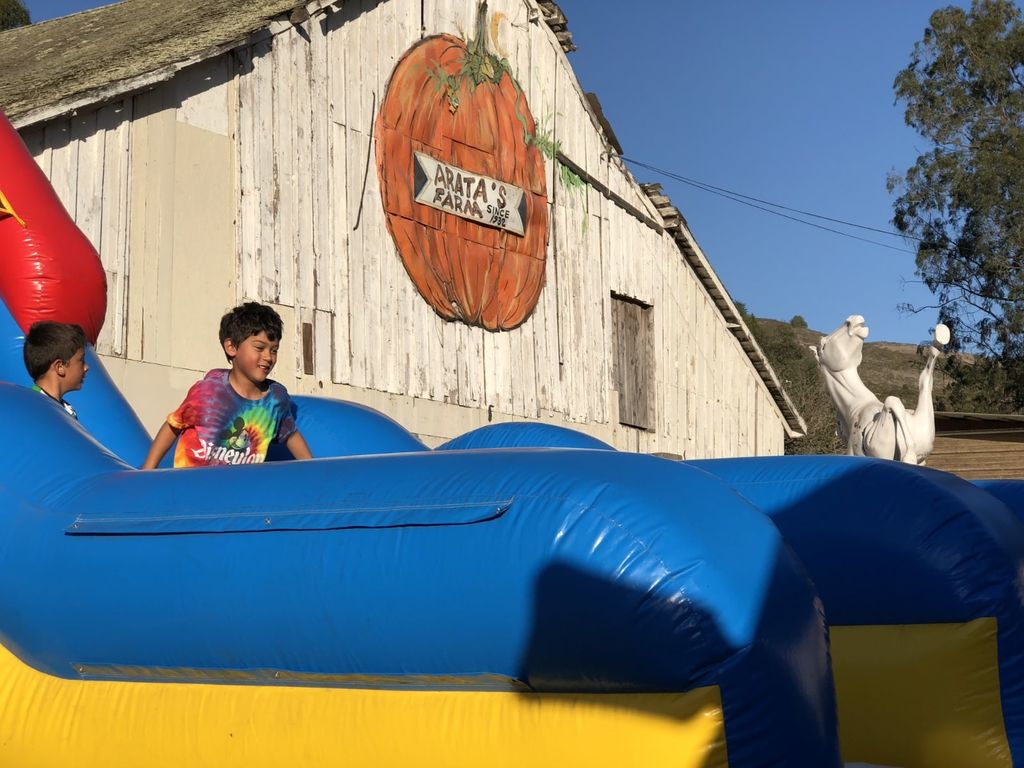 Established in 1932, Arata's Pumpkin Farm in Half Moon Bay is renowned for its vast array of pumpkins. Boasting about 3,000 tons of pumpkins grown annually, you're sure to find the ideal pumpkin here. The farm also features a unique hay maze, a haunted barn, hay rides, a petting zoo, and pony rides. To add to the fun, they offer a VIP package that includes premium parking, all-access wristbands, and access to a semi-private area with refreshments.
4. Clancy's Pumpkin Patch
Established in 1979, Clancy's Pumpkin Patch is a San Francisco classic that offers a diverse range of pumpkins and gourds. From Cinderella pumpkins to Sugar Pie pumpkins, and even blue, white, and striped pumpkins, there's something for every pumpkin enthusiast. Open from October 1st to 31st, this patch is perfect for those who want to get their pumpkins and fall décor without leaving the city.
5. The Guardsmen Pumpkin Patch
For a unique pumpkin patch experience, head over to The Guardsmen Pumpkin Patch at Fort Mason Center. Open from October 19th to 29th, this patch offers a special fall theme each day, along with delicious seasonal craft cocktails and food. What's more, the proceeds from the pumpkin patch go to support at-risk youth, making this a fun and charitable autumnal outing.
6. Alameda Point Pumpkin Patch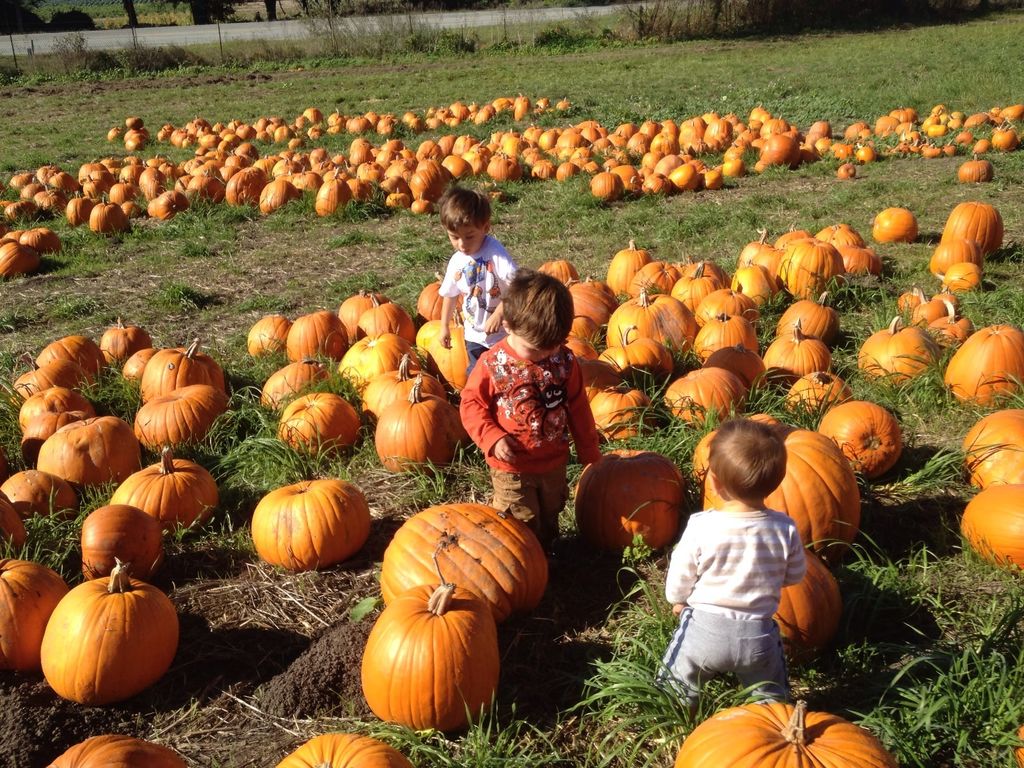 Operated by Speer Family Farms, the Alameda Point Pumpkin Patch is a spacious pumpkin paradise in the East Bay. Apart from a bounty of pumpkins, the patch also features a four-story ship slide, bouncy houses, a petting zoo, human hamster balls, and an "adult chill area". The patch opens on September 29th, ensuring you have plenty of time to find your perfect pumpkin and enjoy the fun activities on offer.
7. Piedmont Avenue Pumpkin Patch
Claiming to be "Oakland's oldest and cutest pumpkin patch", the Piedmont Avenue Pumpkin Patch offers a quaint and convenient pumpkin-picking experience. With 15 different varieties of pumpkin on offer, as well as corn stalks, gourds, straw bales, and pumpkin carving kits, this patch is a great spot for fall pumpkin décor. The patch is open now, so why not head over and start your autumnal celebrations early?
8. Smith Family Farm's Pumpkin Harvest
From September 30th to October 31st, Brentwood's Smith Family Farm offers a Pumpkin Harvest event where you can select from their impressive range of pumpkins. The farm also boasts an observation beehive, an herb garden, a hay ride, and a seasonal fruit and vegetable stand. The $13.50 admission fee (cash only) includes all activities and a pumpkin of any size.
9. Three Nunns Farm
Three Nunns Farm in Brentwood offers a vast variety of pumpkins, gourds, and squash. Not just that, the farm is also home to a massive corn maze that's a must-visit for some autumnal fun. The pumpkin patch opens on September 23rd, offering you an early start to your pumpkin-picking endeavors.
10. Farmer John's Pumpkin Farm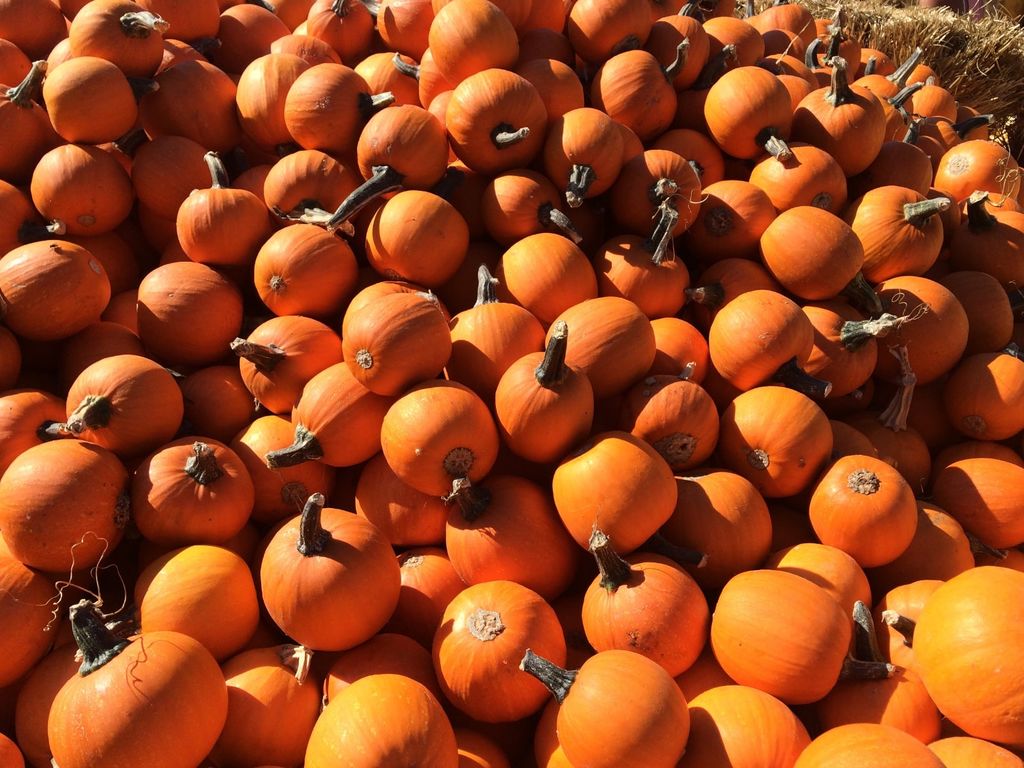 Located in Half Moon Bay, Farmer John's Pumpkin Farm offers an impressive variety of pumpkins, including the colossal Atlantic Giants that can weigh over 1500 pounds! From now until Halloween, you can visit the farm to find your perfect pumpkin and also pick up some fall décor items like corn stalks, mini pumpkins, and hay bales.
11. Cool Patch Pumpkins
If you're up for a bit of a drive, Dixon's Cool Patch Pumpkins is worth the trip. Apart from a U-pick pumpkin patch, the farm is known for its enormous world record-holding corn maze. The farm opens on September 23rd, and the unique corn maze design is a closely guarded secret, adding an element of surprise to your visit.
Autumn is a time of change, of vibrant colors, and of harvest. Embarking on a pumpkin patch expedition in the Bay Area allows you to fully immerse yourself in the spirit of the season. Whether you're looking for a family-friendly day out, a romantic date idea, or a solo adventure, these pumpkin patches offer an enchanting experience that will leave you with a warm glow and a cherished memory of fall in the Bay Area.
So, grab your cozy sweaters, pack a thermos of hot apple cider, and get ready to embark on an unforgettable pumpkin picking journey. Happy Autumn!