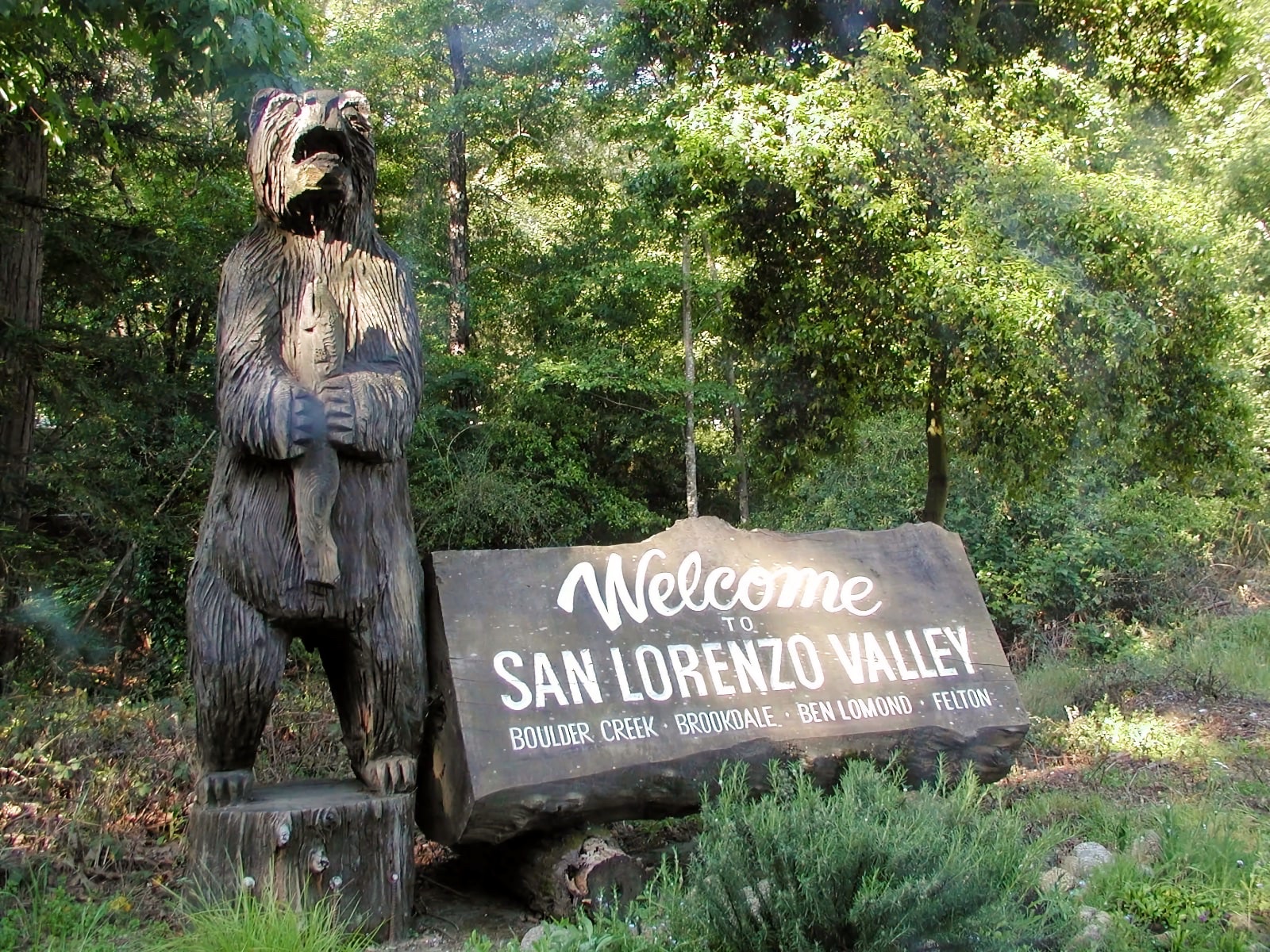 In the friendly area of San Lorenzo Valley you'll be in good company with around 23,329 residents with around 78% of those homeowners. With an average age of 45, the residents of San Lorenzo Valley are well established, made up of families of all age groups. Though fairly kicked back throughout the week, during weekends and holidays, you can see a lot more activity and excitement. Over the recent months roughly 129 homes have been sold with an average sold price of $818,378. That is an increase of $105,050 from the previous period.
Want the full market report for San Lorenzo Valley?
We want to ensure that you have all the information needed to make the best decisions when it comes to your home goals. When you enter your info below you will get instant access to the area's latest market report, complete with sales and demographic trends.
San Lorenzo Valley
Market Report
At Home in the San Lorenzo Valley
Nestled within the heart of Santa Cruz County, the San Lorenzo Valley offers a unique and enchanting living experience that captivates residents and visitors alike. With its lush landscapes, tight-knit communities, and abundance of outdoor activities, the San Lorenzo Valley is more than just a geographical location; it's a way of life.
Natural Splendor and Outdoor Adventure
Living in the San Lorenzo Valley means waking up to the symphony of rustling leaves and chirping birds. The valley is surrounded by towering redwood forests, creating a sense of tranquility and awe that's hard to find elsewhere. The towering trees not only offer shade and serenity but also provide opportunities for hiking, mountain biking, and exploring the many trails that crisscross the landscape. Among the most notable destinations is Henry Cowell Redwoods State Park, a haven for nature enthusiasts and a place where one can connect with the timeless beauty of ancient trees.
Tight-Knit Communities
In the San Lorenzo Valley, neighbors aren't just neighbors; they're friends, allies, and a support network. The communities here embrace a sense of togetherness that's often hard to come by in larger urban areas. From local farmers' markets to community events and festivals, there's a strong sense of belonging that permeates daily life. This tight-knit atmosphere fosters friendships and connections that extend beyond the neighborhood, making it a great place to put down roots and create lasting memories.
Art and Culture
The San Lorenzo Valley is a place that celebrates artistic expression and creativity. Many local artists, writers, and musicians call this valley home, infusing the area with a vibrant cultural scene. Whether it's visiting art galleries, attending live music performances, or participating in creative workshops, residents have ample opportunities to engage with and appreciate the local arts.
Education and Learning
For families with children, the San Lorenzo Valley offers a range of educational opportunities. The area is home to schools that emphasize community engagement, individualized learning, and a holistic approach to education. The small class sizes and dedicated teachers create an environment where students can thrive academically and personally.
Close Proximity to Santa Cruz
While the San Lorenzo Valley exudes a remote and serene feel, it's conveniently located just a short drive away from the vibrant city of Santa Cruz. This means that residents can enjoy the best of both worlds: the peacefulness of valley living and the cultural amenities, shopping, dining, and entertainment options available in the city.
Challenges and Considerations
Living in the San Lorenzo Valley does come with its unique considerations. The remote nature of the area means that access to certain amenities might be limited compared to more urban environments. Additionally, the valley's natural beauty comes with the potential for environmental challenges such as wildfire risk. However, the communities here often come together in the face of challenges, creating a sense of unity that helps residents navigate and overcome these difficulties.
In conclusion, life in the San Lorenzo Valley offers a chance to escape the urban hustle and immerse oneself in the serenity of nature, close-knit communities, and a rich tapestry of arts and culture. With its abundance of outdoor activities, tight communities, and opportunities for personal growth, the San Lorenzo Valley provides a truly unique and fulfilling living experience for those who are drawn to its allure.