This news is a few days old, so maybe you heard about it. Somehow, I missed this one, I'm a few days behind in reading the real estate news. But check out this news from C.A.R., the California Association of Realtors:
[From the California Association of Realtors – median home price fell 29 percent in March ]

Home sales decreased 24.5 percent in March in California compared with the same period a year ago, while the median price of an existing home fell 29 percent, the CALIFORNIA ASSOCIATION OF REALTORS® (C.A.R.) reported today.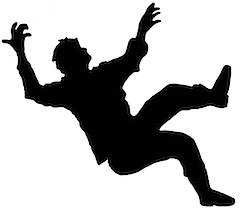 It's a pretty interesting article, with lots of numbers to pick apart. Some areas are actually seeing median price increases – they provide a separate link with March 2008 home prices for various California cities and counties. According to C.A.R., home prices are down in Santa Cruz county by 20.9% And I know what you're thinking – blame Watsonville. My broker did, at our weekly office meeting. The C.A.R. data says otherwise – the only city it breaks out in Santa Cruz county is the City of Santa Cruz, where it reports that median home prices have dropped 17.9% since March 2007.
I prefer to look at this as a good-news, bad-news kind of thing. The bad news is that if you need or want to sell your house, C.A.R. has just provided ample proof (again) of what you might have maybe thought: now is not the time to sell your home. Also, you might want to make sure your home equity line is still available, because your lender may get wise to the fact that you probably have a lot less home equity than you thought you did.
The good news, of course, is that lower prices creates a lot of buying opportunity that simply hasn't been around for years and years. Many people who have been shut out of the market or who have been sitting on the sidelines are now seeing that their day may come. The Center for the Continuing Study of the California Economy put out a report in February 2008 about rising affordability of California homes. According to that report, we are still far away from being an "affordable" place to live, but that's the price of Paradise.