Just got back from doing a home inspection at a condo I've got in escrow. Typically in the purchase of residential real estate, there will be at least two different kinds of inspections performed – a "wood destroying pest inspection" (aka termite inspection) and a home inspection. We did the termite inspection the day before yesterday, and it came out clean for the most part. Yes, there was evidence of termites, and there was some dry rot, but that's kind of what you'd expect with a 30 year old wooden building. Nothing too shocking, but it's important to know about the condition of the wood when buying a wood-framed house!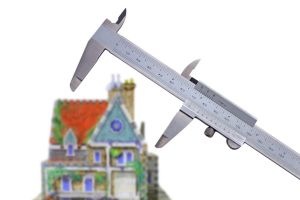 Today was the home inspection. Home inspections are kind of…well, I want to say, they are more art than science. One reason I say this is because there is no licensing for home inspectors. There is licensing for termite inspectors, and every termite report, after it's completed, gets shipped off to the Structural Pest Control Board in Sacramento were it is kept for several years. But home inspections…there is no licensing requirement in California for home inspectors. Most good home inspectors are members of ASHI – the American Society of Home Inspectors. ASHI is a trade group, like the Realtors are a trade group. It's good if your home inspector is an ASHI member but not the end of the world if he isn't.
A termite report will usually run you in the neighborhood of $100-$150. A home inspection will run you in the neighborhood of $300-$450, depending on the size of the home being inspected. Often times, the termite report and the home inspection find overlapping items. But what does the home inspector find that the termite inspector doesn't?
The home inspection is basically a "survey" of the home's areas and component systems. The inspector will check the plumbing, electrical system, the appliances (dishwasher, garbage disposal, etc.), heating system, cooling system, the roof (if accessible), the foundation, windows, etc. The inspector will note a variety of items that are not to code, are worn or damaged, and flag many items as requiring further inspection by a licensed professional. It is very common for a home inspector to suggest that an electrician, plumber, roofer, or structural engineer come out to investigate a particular area of the property. A lot of this is a CYA maneuver – if the home inspector doesn't suggest that, and the flagged item turns out to be a big problem, it might be a big liability for the home inspector.
Of course, there can be a great deal of differences between two home inspections done with a short amount of time in between them. One home inspector (the one hired by the seller, for example) might find only a few relatively minor problems – while the buyer's home inspector might find all manner of more alarming problems.
In today's home inspection, there were for the most part minor issues found. One thing that was discovered just before the home inspector left was that the water heater appears not to be functioning correctly. It turned on OK, but then it shut off unexpectedly. This is something you could try to get fixed, but given the apparent age of the water heater, it's probably just a better idea to have it be replaced and with a more energy-efficient unit. Also, the water pressure at the sink was found to be low, but it was fine in the rest of the property, suggesting some kind of blockage in the lines to the sink.
This is the kind of thing that home inspectors typically come up with – minor stuff, but it all adds up. One of the most important things a home inspector does, I think, is to give some assurance to the buyer that, generally speaking, the place isn't about to fall apart – that aside from a few certain items, the home is sound and habitable. When you're investing hundreds of thousands of dollars into a property, spending $500 for a couple of inspections to buy some peace of mind really isn't all that much.