I've lived in Santa Cruz for quite some time – but when I say Santa Cruz, I really mean Santa Cruz county. Of all the years I've spent here, only two or so were spent living in the city of Santa Cruz. So I am not sure, to be honest, when this whole craziness on Halloween downtown started.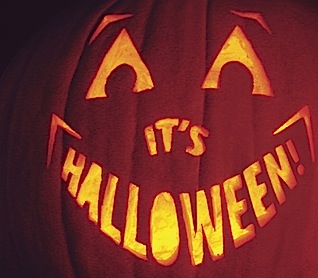 But one thing I'm sure of: it is, truly, crazy.
Last year was the first time I'd made it downtown. I am not quite sure when I became aware that there was some craziness going on downtown on Halloween night. Perhaps it was from stories I'd seen in the Santa Cruz Sentinel about people getting stabbed downtown on Halloween night – although, unfortunately, stabbings downtown are not as newsworthy as they once were.
This year, though, it appears as though Halloween went off without any serious violence. The place is absolutely lousy with cops, of course – from Santa Cruz, Scotts Valley, and Watsonville – but it wouldn't surprise me if the county Sheriff had a few of it's finest tromping around.
Despite the vague hint of mortal peril that comes from having 25,000+ people packed like sardines in a few blocks of the city center, salted, unfortunately with a few bad apples – I wholeheartedly recommend that if you are in Santa Cruz on Halloween, head on downtown and check it out. Now that Halloween in the Castro is dead, I reckon downtown Santa Cruz has got to be on anyone serious party-goer's shortlist for best place to haunt the night away on Halloween.
The Santa Cruz Sentinel has a slide show of Halloween 2008 – and I found a nice photostream of this year's festivities on Flickr.