Today I had a missed call on my cell phone, from the 212 area code – that's the Big Apple, if you're not familiar.  I figured it was a telemarketer or someone looking for money – not to be judgmental, I think a lot of us are looking for money.  But I got a voicemail, and when I had a few minutes, I checked it…and there was an unusual message, from a lady working for HGTV. It turns out that HGTV wants to help you renovate your Santa Cruz home!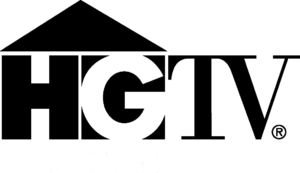 Not familiar with HGTV?  Ask my wife, she'll tell you – I'm a HGTV junkie.  HGTV stands for Home and Garden Television, and they produce such wonderful shows such as House Hunters, Property Brothers, Love it or List It, Design It, and many others.  I "Tivo" a number of their shows and watch them in the wee hours when no one's around to see…a guilty pleasure.
I called the lady back, and it turns out that HGTV is working on a new home renovation series – they are looking for first-time vacation-home purchasers who are about to renovate their new investment into a beach rental/getaway and use the rents to help cover the repair cost.  I was told that HGTV will contribute up to $20,000 for the repair, but whatever amount they contribute must be at least matched by the home owner.  In addition, they will donate about $10K worth of products, paid for I assume by the sponsors of the show.
They are looking for projects in towns like Santa Cruz, Capitola, and Aptos…priced between $400K and $600K.  That's going to be a tough call of course finding a home in that price range in our area, but that's another story.
If you or someone you know has a project that might work for the show, check out this page on the HGTV web site.
If you know of a good candidate for this, please contact me (my contact info is all over my web page) and I can put you directly in touch with the HGTV representative.