I want to take this time to invite you to a very special presentation. On Thursday, January 24, 2019, I would be delighted if you joined me at my live event. I'm calling it my "Savvy Seller Seminar" and I am going to teach you everything you need to know to sell your home for the highest price – yet quickly, and without a lot of hassle and expense.
Not only will everyone who attends get my best strategies and tactics for selling success, but they will also get a free copy of my book, Get It Sold.
While you can of course get my book, read it, and learn a whole lot from it, I've found that there's a lot of value in coming together with a group of people who are participating in a live, dynamic event.  For sure, we'll all learn a thing or two – myself included!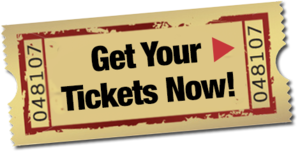 Tickets are available at no charge on EventBrite
– but hurry, seats are limited and are expected to fill quickly. Limit two tickets per person, and include snacks, drinks, end eligibility to win any of several door prizes.
[edsanimate_end]
I'll be joined by experts in different fields that are in involved with selling a home. We'll have door prizes, snacks and drinks – it's going to be an extremely fun and informative event, I promise. Topics that will be explored include:
Current Market Statistics
Ninja Marketing and advertising tactics
Staging Your Home to Sell Quickly at Peak Pricing
Disclosure Requirements
Key Features of the Listing Agreement
Key Features of the Purchase Agreement
What to know about the Appraisal Process
Buyer's Contingencies and Inspections Purchase
What Makes Deals Fail
Spread the Word
I also wanted to ask a quick favor of you. If someone you know is thinking about selling their home any time in the near future, share this information with them too. I'd love to see all of you at the Savvy Seller Seminar.
I do hope you can make it out to the event on January 24th!  If you have any questions about the event in the meantime or any questions about real estate in general, don't hesitate to give me a call or send me an email. I look forward to hearing from you soon.