Nestled in the heart of Aptos, California, the Polo Grounds Park is more than just a recreational area. It's a testament to the city's rich history and a hub for various sports activities. In this comprehensive guide, we'll take you through everything you need to know about this 62-acre community park, from its history to the recreational activities it offers.
Introduction to Polo Grounds Park
The Polo Grounds Park is a sprawling 62-acre community park located at 2255 Huntington Drive, Aptos, CA 95003-4218. It's known for its three ball diamonds, three soccer fields, and abundant open space, making it a popular destination for sports enthusiasts and families alike.
A Glimpse into the History
The Polo Grounds Park's name dates back to its historical roots. Before it became a community park, the area was a thoroughbred horse ranch and a summer getaway for Claus Spreckels, a renowned sugar millionaire. Spreckels was involved in sulky racing, a type of horse racing that involves a lightweight two-wheeled cart known as a sulky.
In the 1920s, the Polo Grounds became a popular location for polo matches, a sport often referred to as "The Sport of Kings." The Santa Cruz Polo Club signed an agreement with the Aptos Ranch Company in 1924 for the use of the former racing grounds, marking the beginning of the park's polo era.
Fast forward to 1987, the county purchased the property, which had been left fallow for twelve years. The park was built by an army of volunteers and almost exclusively with funds raised by the community. The grand opening took place on September 1, 1997.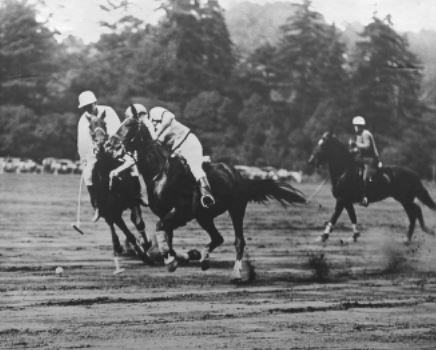 Park Features
The park offers a variety of features catering to a wide range of recreational activities. These include:
Baseball fields

Soccer fields

Dog walking area

Drinking fountain

Lawn areas & walking paths

BMX bicycle track

Picnic tables

Benches

Restroom
Recreational Activities
The Polo Grounds Park serves as a hub for numerous sports activities. Softball and soccer are among the most popular sports here, thanks to the park's well-maintained fields. Beyond traditional sports, the park also houses a BMX bicycle track where cycling enthusiasts can practice jumps on their dirt bikes.
For dog owners, the park features the Aptos Dog Park, a dedicated space for dogs to roam freely.
Park Hours and Directions
The park is open from 8:00 am till sunset, offering ample time for visitors to enjoy its facilities. To reach the park from Santa Cruz, take Hwy 1 to the Rio Del Mar exit. Go left over the freeway and turn right on Monroe Ave. Once Monroe turns into Wallace Ave, look for Huntington Dr on your left. Continue on Huntington until you see the park entrance on your left.
Parking Facilities
The Polo Grounds Park offers an ample parking space of over 50 slots, ensuring easy access for visitors. However, it's important to note that overnight parking is not permitted.
Polo Grounds Dog Park
Situated within the Polo Grounds Park is the Aptos Polo Grounds Dog Park. This one-acre space is designed specifically for dogs, making it a popular spot for dog owners. The dog park features water and benches, and it is open from sunrise to sunset.
Community Involvement
The Polo Grounds Park is not just a sports hub but also a testament to the community's commitment. Built with the combined efforts of volunteers and community-raised funds, the park stands as a symbol of community involvement and dedication.
Reviews and Ratings
The park is well-received by visitors for its sports facilities and dog park. According to a review on TripAdvisor, the Polo Grounds Park is a "great place to play sports." It currently holds a rating of 4.0 based on user reviews.
Conclusion
Whether you're a sports enthusiast, a dog owner, or someone who simply enjoys the great outdoors, the Polo Grounds Park in Aptos, California, has something for everyone. Its rich history, various recreational facilities, and strong community involvement make it a must-visit spot in the city.