I'm going to let you in on a little secret. It's not something I talk about much on this blog – if I did, I guess it wouldn't be much of a secret, would it? OK, deep breath – here it is, my confession.
Most of my business these days, over 90% of it, comes from listing and selling bank-owned "REO" foreclosure properties. I do work with a few buyers, because I enjoy working with them and it gets me out to see a lot of the inventory I otherwise wouldn't see, and helps me stay up on the market and to be a better Realtor overall.
I work with a variety of banks and "REO outsources" (asset management companies) from across the nation, and I list and sell their properties in Santa Clara, Santa Cruz, and Monterey Counties – from San Jose to Salinas, from Boulder Creek to Santa Cruz, Watsonville, Pacific Grove, and everywhere in between. I've been doing this for about two years by now, and it's been an interesting ride to say the least.
Along the way, I have learned quite a few things about buying bank-owned REO ("real estate owned") foreclosure properties. At this point, these properties represent a very large percentage of sales in Santa Cruz county. If you are looking to buy a house in Santa Cruz, there is a very good chance you'll be buying a foreclosure – especially if you are looking for homes under, say, $500,000 – which many (most?) of you are.
Last year at the Santa Cruz County Housing Exposition, I did a presentation on Opportunities in the Foreclosure Market. I video taped that presentation, and it is available on my web site. I had a great time doing the presentation, and as I recall, it was packed – standing room only. Several people told me it was the best presentation they saw at the expo.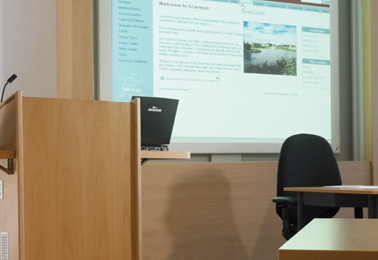 This year, it seems there was no housing expo – but I think there is now perhaps more interest than ever in buying foreclosure real estate. And so, I've decided it's time for another presentation on the subject.
I've reserved a room at a central, downtown Santa Cruz facility, and I'll be giving a free presentation, limited to 30 attendees. The presentation will be different than the one I gave at the expo last year – this one will focus exclusively on buying bank-owned "REO" foreclosures. I won't talk (much) about short sales, for example – this will have a solid focus on the process of buying a foreclosure property on the "retail" market, and is aimed at the average buyer just looking to buy an affordable home here in Santa Cruz.