I'm going to come right out and say it: I'm surprised.
I just told the world that I think the market is peaking, and boom, here we go. The Santa Cruz median home price jumps up 23% year over year, and up 4% from the previous month.
The median price hit $699,750 in June of 2014, blowing past the most recent high of $680K we set back in November. Here's what the past twelve months of Santa Cruz home prices looks like:
There's more to the story, of course. The sales-to-list-price ratio dropped a bit, down to 99.3% (compared to 99.4% the previous month, and 100.1% a year ago). Inventory is creeping up; we closed out June with 450 homes available, that's an increase of 10.3% in a single month – but it's still down 22.9% compared to a year ago.
Pending sales continued to drop: we closed out June with just 131 homes under contract, a drop of 43% in a single month, and a drop of 56% compared to the previous year. With so few pending sales this month, next month ought to be really interesting to see.
Inventory is really what we need to be looking at, because that's the key contributing factor to the surge in prices we're seeing. Check out the absorption ratio vs. price chart:
That low inventory is really keeping pricing pressure going up. Interest rates have remained low, too – and that's really helped keep prices moving upward. The big question I've been asking is: but how long can this keep up?
The California Real Estate market is Changing Again
Despite the booming prices we see now, the signs are pointing to a market which is shifting from a seller's market to a buyer's market. What's going on? Read this controversial article about how the California real estate marketing is changing again.
According to Fannie Mae's June 2014 National Housing Survey, the housing recovery appears to be "on pause." It seems from reading the report that consumers nationwide are feeling the same way I am – that mortgage interest rates are going to rise, and home value increases are moderating. Whether that's true or not is hard to say, but perception has a funny way of becoming reality.
As rates are already sooo loooow it is logical, of course, that rates would only go up from here (although they have been lower, and not so long ago). But in case you missed it, The U.S. economy apparently added 288,000 jobs in June, which is the 5th month in a row where job creation has risen above 200,000 per month. And numbers like that point to interest rates which are set to rise, as demand for money picks up.
What's YOUR home worth in today's market?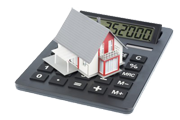 Home prices are up an astounding 23% compared to a year ago – but how much is YOUR home worth in today's market? Find out now with this free, quick, and accurate tool!
And here's the rub: interest rates are the same, all across the nation. We pay the same for money here in California as they do in Detroit. While there's more jobs out there, home buyers in Santa Cruz aren't necessarily seeing a lot more money in their paychecks. Higher interest payments mean higher monthly housing costs, especially as prices rise…and if interest rates are rising, that's a good indication that prices won't be, or if they do, the rises should moderate along with it. Until, of course, inventory starts to pick up, which in inevitably will.
As always, to get the full, PDF version of my newsletter, broken down by different areas of the county and also by Single Family Residences as well as Condominiums, click here to download the full the Santa Cruz Real Estate Market Trends newsletter.
Please share my newsletter with anyone you think is interested in what's going on with the Santa Cruz real estate market – just send them the link and they can sign up to receive an e-mail every month when the newsletter is ready. Thanks so much for taking the time to read this – I hope to hear from you soon!