I was having a conversation with a colleague of mine in the office the other day. I was talking about how I feel that the market is still declining, and will decline considerably over the coming year. She asked me if I tell my clients that – and if so, how do I sell any real estate?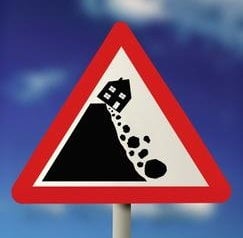 Of course I tell my clients that! I feel it would be a breach of my fiduciary responsibility not to tell them that, if I believe it to be true. However, that does not mean that I am telling people not to buy real estate at this time – depending on your situation, it may be a fine time to buy. For example, if you are doing a 1031 tax-deferred exchange, then obviously, this would be a great time to buy some investment property in Santa Cruz.
As another example, I said perhaps you are a renter, and you've lost your lease or something, and you've got to move. I said that prices have now reached the point where, in some situations, for some people who want to make Santa Cruz home and plan to be here, either as property owners or not, for some years to come, that it may be about the same expense to buy as to rent – or less, depending on where they want to live and what kind of home works for them.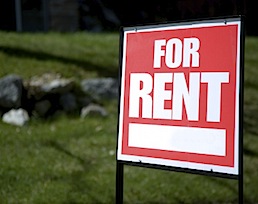 My colleague then said something I had not heard before: "rental prices are dropping in Santa Cruz." Well, I had heard the first part – that in many parts of the country, rental prices are declining. More specifically, rental prices in San Jose saw 3rd largest drop in the U.S. in the 4th Quarter of 2008. However I had not heard that rental prices were dropping in Santa Cruz – that is something I don't expect to hear until real estate sales start to turn around.
My colleague figured that the reason rental prices would be dropping in Santa Cruz is that many sellers, rather than selling in a declining market like this one, have opted to just put their houses up for rent rather than try to sell in a market like this, and wait to sell when times are better. Well, I thought, that's a possibility – I believe there are a lot of would-be home sellers, especially in the mid-county area, who are bursting at the seams to sell their real estate but are putting it until the market exits this cycle.
As it happens, I have a couple of friends who are right now looking for rentals. I met up with them the other night at a birthday get-together, and I asked them: how are you finding the rental market? Now, this is totally anecdotal and not the kind of empirical evidence you'd want in order to prove anything one way or another, but they said: yep, the market is softening.
However, they speculated that the market is soft at the moment because it's the middle of winter, and this is a time when students are not looking to move into housing, they should have settled in by now.
Curious, I went over to Zilpy.com to see how rental rates are in the 95060 zip code. According to Zilpy, rental rates are pretty flat overall. There does not appear to be any precipitous decline in rental prices. And the Santa Cruz Sentinel wrote an article recently claiming that Santa Cruz County has rising rental prices.
From where I sit, it seems that rental prices in Santa Cruz remain high, and remain steady. We can thank the University of California at Santa Cruz and Cabrillo College for that, to a large degree. There are many other factors as well – many people who would be buying are not, and are continuing to rent, waiting for the market to bottom out. And of course, many people are losing their homes in short sales or foreclosures, and, rather than leave the area, instead decide to stay as renters.
Which brings me back to what I tell my clients – home values are still dropping. Given what it costs to rent a place, and given that rental demand here is likely to remain strong indefinitely, it may make sense for you to buy, even in this market. You'd want to talk to your accountant or financial planner about that, of course. But depending on where you are in your life, it may be this is a fine time to buy.