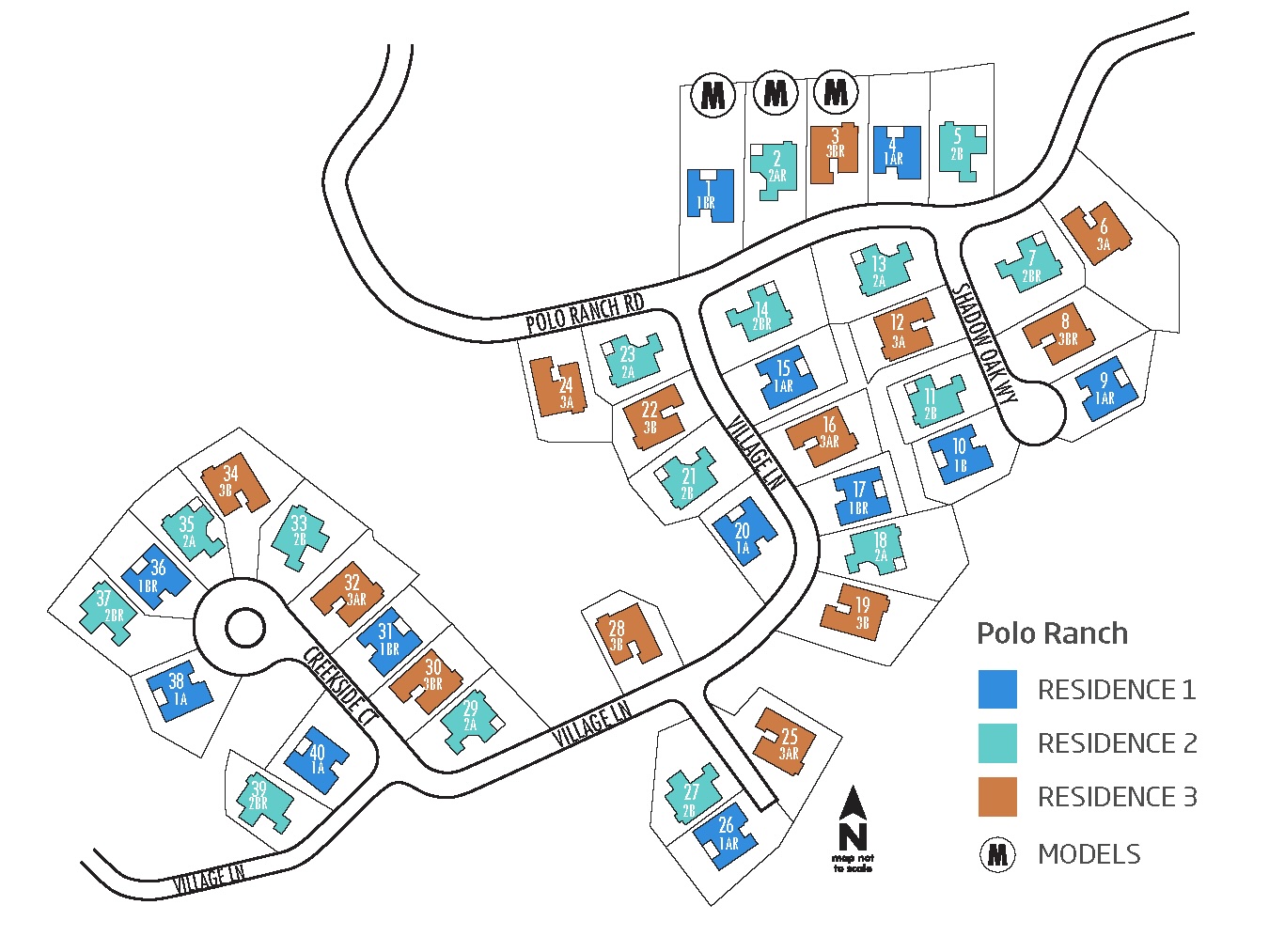 Polo Ranch Model Homes Tour Video
Want the full market report for Polo Ranch?
We want to ensure that you have all the information needed to make the best decisions when it comes to your home goals. When you enter your info below you will get instant access to the area's latest market report, complete with sales and demographic trends.
At Home in Polo Ranch
Nestled in the serene and picturesque landscapes of Scotts Valley, California, the Polo Ranch subdivision stands out as a gem within this vibrant community. Characterized by its tranquil ambiance, upscale homes, and proximity to natural beauty, Polo Ranch offers residents a lifestyle of luxury and comfort.
Location and Surroundings
The Polo Ranch subdivision is ideally situated in the heart of Scotts Valley, a charming city in Santa Cruz County. Surrounded by the majestic Santa Cruz Mountains, this neighborhood provides breathtaking views of rolling hills and lush greenery. The community's location is a dream for nature enthusiasts and outdoor lovers, as it's close to state parks, hiking trails, and scenic vistas, offering an escape into the beauty of California's natural landscapes.
Real Estate and Housing
The real estate in Polo Ranch is a mix of elegance and sophistication. The homes in this subdivision exude a sense of luxury, featuring spacious lots, modern architecture, and upscale amenities. Properties range from beautiful single-family homes to stylish townhouses, each designed with meticulous attention to detail.
Polo Ranch homes often boast expansive floor plans, high ceilings, gourmet kitchens, and large windows that allow natural light to flood the interiors. Many residences also come with well-manicured gardens, providing a perfect balance between indoor and outdoor living. The architectural design of these homes, coupled with the scenic beauty of the surroundings, makes living in Polo Ranch a dream for those seeking a blend of comfort and luxury.
Community and Amenities
The Polo Ranch subdivision isn't just about stunning homes; it also offers a close-knit and welcoming community. Residents here enjoy a sense of camaraderie and belonging, fostering a friendly and neighborly environment.
The community often organizes events, creating opportunities for residents to socialize and connect. Whether it's block parties, seasonal celebrations, or charity events, the sense of community is palpable in Polo Ranch.
Moreover, the subdivision provides various amenities for its residents. These might include recreational areas, walking paths, parks, and possibly a clubhouse or pool, offering opportunities for leisure and relaxation right within the neighborhood.
Education and Services
For families with children, Polo Ranch is supported by quality educational institutions. The area hosts esteemed public and private schools that cater to all age groups. Additionally, the community is situated conveniently close to various essential services such as healthcare facilities, shopping centers, restaurants, and entertainment venues, ensuring residents have easy access to everyday necessities and recreational activities.
The Scotts Valley Lifestyle
Living in the Polo Ranch subdivision also means being part of the vibrant Scotts Valley lifestyle. The city itself offers a plethora of activities and attractions. From exploring local parks and hiking trails to indulging in the arts and cultural events, Scotts Valley has something for everyone.
Residents often take advantage of the city's bustling downtown, with its charming shops, restaurants, and cafes. The proximity to nearby attractions like the beaches of Santa Cruz and the renowned wineries of the Santa Cruz Mountains makes this area a haven for those who appreciate a variety of experiences within a short distance.
Conclusion
The Polo Ranch subdivision in Scotts Valley, California, offers an unparalleled blend of natural beauty, upscale living, and a strong sense of community. Its idyllic location, combined with luxurious homes and a welcoming atmosphere, makes it an enviable place to call home. Whether one seeks a tranquil environment, a connected community, or access to a wealth of activities, Polo Ranch stands out as a testament to the best that Scotts Valley has to offer.
Seb has been helping my family negotiate the housing market in Santa Cruz for over 10 years. During this time he has proven himself to be dedicated to his clients, honest, and hardworking. Seb is incredibly knowledgeable about our local market and both state and national real estate trends. He has even helped us find contractors for our home repair needs and checks in to ensure the job was completed and done properly. I highly recommend using Seb Frey for all your real estate needs!
Read more
Seb not only help me to buy my house he helped me to buy my dram home ! Thank you Seb
Read more
Panel only seen by widget owner
Work With Sebastian
"I help Long-Time Bay Area Homeowners make their next move their best one yet." -Seb Frey, REALTOR®