The February 2009 edition of my newsletter is available, and once again I give you the skinny on the Santa Cruz Real Estate market for the previous month. As has been the case for several months, there is a bit of good news – the sales volume (number of houses, condos, etc., which have sold) has increased for the seventh month in a row, year-over-year.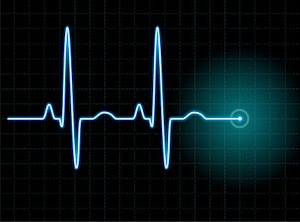 Unfortunately, sales were not up month-over-month; in December of 2008, there had been 112 sales of single-family residences in Santa Cruz county; in January '09, that number had sunk back down to 79. It's normal, though for January sales numbers to be quite a bit lower than sales in December. The important thing to look at, I feel, is the year-over-year gain or loss, and this year, sales were up a whopping 21.5% from January 2008.
The median price of a Santa Cruz home, however, continues its march downward, but at a slower pace than for most of 2008. The median price for January sales of single-family residences was $445,000, compared to $452,500 in December 2008. However, the median price in January 2008 was $610,000, representing a year-over-year price drop of 27%. Ouch.
It's an interesting market, that's for sure. If you watch TV or listen to the radio, you may have heard a commercial or two from the National or California Association of Realtors telling you this is a great time to buy, that there are a lot of homes for sale. In Santa Cruz, this is patently not true. There are not many homes for sale at all – the amount of inventory is down 21.6% from January a year ago, and inventory has been declining for nine straight months.
This low inventory, however, is not a result of blistering sales figures. Rather, inventory is low for one simple fact: this is a terrible time to sell your house in Santa Cruz, and sellers know it. There are many people who would like to sell their homes, but fear they will face a market of buyers with their knives out.
And, they are right. Buyers are definitely looking for a bargain. Any seller which wants to sell their home needs to ask themselves a simple question: can I wait to sell my home for, oh, 3 years? How about 4? It could easily be that long before prices are higher than they are today. If you have a house you need to sell in the next year, or even two, I have a hot tip for you: sell now. Price it under market to generate multiple offers, get over asking price, and get that property sold. Even though the market is dropping, your house is, right now, worth more than it's going to be for some time to come.