My Santa Cruz sales numbers for September 2008 are in, and they are nothing less than shocking. The median home price in Santa Cruz county in September 2008 was $475,000. This is compared to $702,500 in September '07. That is a drop of some 32%. You can get the complete scoop in my monthly newsletter.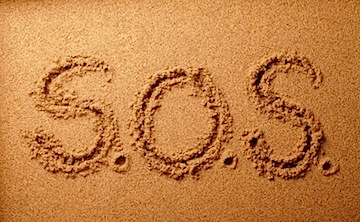 Of course, a big reason for this is the amount of bank-owned real estate being blown out in Watsonville, and to a much lesser extent, the San Lorenzo valley and the rest of the county. There were 37 sales of houses in Watsonville in September, and just 29 sales in the city of Santa Cruz. The median home price in the city of Santa Cruz was $675,000 – that's down just 8.7% from last year, and down only 5.5% from August, the month before.
Still, though – if you have a house in Santa Cruz, you're looking at it being worth about $58,725 less than it was this time last year, if your house is something like the median house. That, combined with recent and staggering losses in the Stock Market, adds up to greatly diminished (paper) wealth. Of course, don't we all buy houses with some kind of paper? Exactly.
In looking at these numbers, you might be thinking one (or perhaps both!) of two things: now that prices are this low, is this a good time to buy – and – will prices drop much further?
Those are some good questions! I've been telling folks for a while that Watsonville has already dropped really far really fast, I don't see it dropping much more. For the past several months now, the median price has been rumbling along around $350,000 – give or take $10-$20K. So let's assume that Watsonville has found its footing, and that this is the bottom, the trough if you will.
So I think it will be interesting to look and see where Watsonville and the rest of the county were at in the Summer of '99 (them were the good ol' days, eh folks?), and compare it to where we are today. This is a completely unscientific study, of course, because I just used the MLS (most, but not all, sales go through the MLS). I looked at Sold Single Family Residences:
Median Price of Sold Houses in June & July of 1999
Watsonville: $247,000 (1.0)
East side Santa Cruz: $390,500 (1.58097)
West side Cruz: $395,000 3/2 1486 (1.59919)
Capitola: $360,000 (1.457489)
Soquel: $379,000 (1.5344)
Felton: $310,000 (1.2551)
What this says is that back in the summer of '99, the median-priced house in Capitola cost about 1.457 more than the median-priced home in Watsonville.
Now, let's look at sales data from September 2008:
Watsonville: $352,000 (1)
East Side Santa Cruz: 615,500 (1.74857)
West side Santa Cruz: 702,500 (2.0468)
Capitola: $711,000 (2.01988)
Soquel: $610,000 (1.73295)
Felton: $486,500 (1.3821) (* August 2008)
You'll notice that compared to the 1999 ratio, the sampled areas in the county appear considerably higher relative to Watsonville than they have been historically. If we use the same ratio from the summer of '99, here's what prices in the rest of the county should look like today:
Watsonville: $352,000
East Side Santa Cruz: $556,501
West side Santa Cruz: $562,914
Capitola: $513,004
Soquel: $540,108
Felton: $441,795
What does all this mean? Probably nothing, because I'm not a statistician or an economist. But from my armchair analysis, it looks to me like either a) Watsonville is cheaper than it should be, or b) the areas I sampled are still too expensive, or c) both A and B to some extent.
It does make me feel better about something I've been saying for months, though: buy in Watsonville. Prices there are low, and even if you don't want to live there, with a reasonable down-payment, the properties will break even on a before-tax basis.
These sure are interesting times we are living in!