It's a new year, so it's time to blow the dust off the ol' blog and provide to all those who find it with an update on the Santa Cruz Real Estate market for 2012.  But before we get too far into 2012, let's discuss oh-so-briefly how we did in 2011.  Perhaps it's no surprise, but we ended 2011 with a median home price that's down 7.2% to $485,000 as compared to the December 2010 median home price of $522,500.  But that's a lot better than the median home price in November – which hit bottom at $416,500, the lowest median price of the year.  In fact, every month of 2011, single-family home prices were lower in 2011 than they were in the same month the previous year, with the exception of June (which was up 5.3% over the previous June).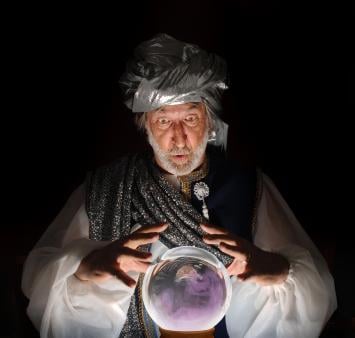 It is pretty clear that 2011 was not a great year for real estate in Santa Cruz – but then, it wasn't a great year anywhere, except for a few neighborhoods where a handful of newly minted dot-com millionaires are looking for digs.
Of course, the kind of price declines we saw in 2011 were mild compared to what we had seen in years past, when the market dropped with dizzying speed.  Clearly, the rate of decrease has slowed down, which I think all will agree is a positive sign.
What does all this mean for 2012?  As anyone who knows me will tell you, I have been pretty bearish on the real estate market for the past several years.  I remember back in 2008 and 2009 hearing so many Realtors and talking heads on television and in the print media predicting that a turn-around was coming, and that 2008 and 2009 – or for that matter, 2010 and 2011 – were great times to buy real estate.  Turns out, that would only have been true if you didn't mind buying a depreciating asset class – and who really wants to do that?
I've been saying for years – if you're going to buy a home in Santa Cruz, buy with caution.  I've been saying there is no rush to buy, the market is still in decline.
Now, though, I'm about to change my tune, just a little.  I think that the evidence is mounting which would indicate that we are approaching the bottom of the housing bust.  Why do I think this?  I point my finger right at the economy.  The economy finally seems to be gathering strength.  My feeling – and that's all I have for you, dear reader, just my gut feeling – is that there are going to be more buyers out there is year than last, and this will be enough to put the real estate market on firmer footing.
There is no doubt that there are many risks and unknowns out there – what happens if the economy weakens?  Well, then, all bets are off.  What if interest rates pick up?  If the economy heats up, interest rates probably will rise, especially if Europe gets its act together – but interest rates will not likely rise by much, and will still remain low overall.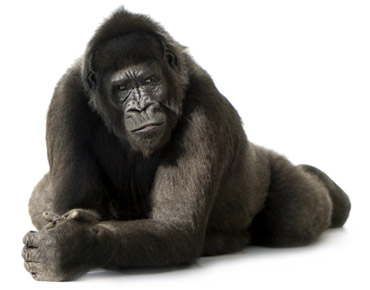 There's an 800 pound gorilla in the closet, of course – that would be the dreaded shadow inventory.  What happens if the banks decide to just say aww to heck with it and foreclose on everyone and flood the market?  After much thought on the subject, I have come to the conclusion that this is simply not going to happen.  There may be a small rise in foreclosures in 2012 as compared to 2011, but not enough to make much of a difference I don't think.  Nationwide, there are millions of loans in some stage of default still – and California is #3 in the nation in terms of foreclosures per capita (or household, rather).  The situation we have today, is the one we'll have tomorrow – and for the rest of this year, and probably the next, and quite likely for a number of years to come.
This "shadow inventory" will be released slowly, and it won't all be REO (foreclosed, bank-owned real estate) – some will be REO, some will be short sales, and some people will have their loans modified such that homeowners can hang on to their homes but still be seriously underwater on the mortgage – a precarious situation and not something anyone should be too happy about.
Indeed, it is precisely the fact that there is so much distressed inventory out there that home prices will remain "low" for some time to come – there will be a large pool of sellers who can and will be selling below market value, if only just – and these sellers are going to be around, albeit in gradually diminishing numbers, for years to come.
–
What's the bottom line?  Bottom line – for buyers, is this:  if you're in the market to buy some property in Santa Cruz, or pretty much anywhere in California – I don't think you need to worry about your investment going down in value (much).  Conversely, I don't think anyone should be buying property with the notion that the market will have a rapid rebound, and you'll be able to turn the property over in a couple of years for a tidy profit and move up to something bigger and better.  But I think that 2012 will prove to be a safe time to buy – finally, after many years.
What's the bottom line for sellers?  The good news here is that I believe you'll finally see an end to the decline of your home's value.  The bad news is, I don't see much improvement in the market overall for sellers – I think it is still going to be tough, there will still be lots of distressed-sales to compete against this year and for some years to come.  I do not see price appreciation coming back in any significant way any time soon – so if you've been waiting for a market rebound, before planning to sell, I think you've still got a long wait in front of you.  Selling today is probably going to get you the same for your property as it will 2-3 years from now.
Clearly, there are many challenges out there for housing still.  But at the risk of sounding like one of those Realtors who just loves to hype the housing market, let me just say – I think the worst is behind us.  Going forward, I'm sure the road will be rocky and we'll run into a few ups and downs along the way, but I bet when we look back at 2012, we'll think of it as the year when things finally started getting better.