Is it over? Seems like I blinked and summer just passed me by! Life is moving at a very fast clip these days, including the Santa Cruz real estate market. Check out this graph showing what the market was up to in the last full month of summer 2013:
As you can see, the market continues to remain strong, with the median price in August hitting $629,500 – that's a 13.4% increase from a year ago, and a 3.2% increase from the previous month. Still down a bit from the market peak in April, but not so much as anyone would really notice.
What's YOUR home worth in today's market?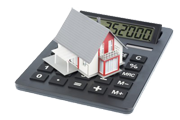 Home prices have risen steadily in this year – how much is YOUR home worth in today's hot market? Find out now with this free, quick, and accurate tool!
The good news for buyers, though, is that inventory continues to build – up to 454 units available at the end of August – that's up a slim 3.2% from the month prior, but consider that it is up a HUGE 69.4% from the beginning of the year. Although prices and interest rates are up considerably from where they were at the beginning of the year…at least as a buyer, you have a lot more to choose from now…and less competition! The number of closings in August sunk to 194, down 5.7% from the month prior (but exactly matched to the year-ago August 2012 sales, also 194 units).
As always, to get the full, PDF version of my newsletter, broken down by different areas of the county and also by Single Family Residences as well as Condominiums, click here to download the full the Santa Cruz Real Estate Market Trends newsletter.
Please share my newsletter with anyone you think is interested in what's going on with the Santa Cruz real estate market – just send them the link and they can sign up to receive an e-mail every month when the newsletter is ready. Thanks so much for taking the time to read this – I hope to hear from you soon!