It happened again!
The Santa Cruz median home price hit a new post-bust peak last month: $729,250. That's a rude 21.7% increase from the median price a year ago ($599K), and up a healthy 4.2% in just a single month. At this rate, it won't be long before we hit the all-time high median home price in May 2007 of $769,500. Home prices are presently only 5.2% below that peak now. Here's a chart showing what home prices have been doing for the past twelve months:
Pending sales – that is, homes under contract but which have not yet actually sold – are way, way down: we closed out July with just 107 homes under contract. This compares to 130 homes under contract a month ago, and 246 a year ago. Yes, that's right: pending sales are down 56.5% compared to a year ago. It's looking like a lot of real estate agents, mortgage brokers, and escrow officers are going to need to tighten their belts for at least the next month or two!
The story is unchanged from the past couple of years: low inventory, low interest rates, and a robust Silicon Valley economy are continuing to fuel the local housing market. In fact, the uncharacteristically low inventory is really the defining factor of the market. From the middle of 2007 through the end of summer in 2011, home inventory averaged over 900 units. Right now, there are 497 homes on the market, or in other words, inventory is 44% lower today than it has been historically. Inventory did grow from June to July, up by 10.4% – but it's still 21.2% lower than it was a year ago.
This low inventory is really putting the crimp on the sales volume: plenty of buyers, but nothing to buy (which is what has driven up prices, more than anything else). 192 homes were sold in July, which is down 17.9% from July a year ago. Again, we turn to our friend the price-vs.-absorption ratio chart, which shows home prices compared to the rate at which the market is absorbing available inventory:
You can see that the median home price just continues to climb and climb, as properties are still being quickly absorbed. The absorption ratio is still very low, indicating that, for the county as a whole, we are remain a strong seller's market. The big question, as always, is for how much longer?
The other day, I was talking to a friend of mine who works at a local bank. He'd mentioned that his colleagues were saying that housing prices are going to bust next year. As anyone who reads my newsletter knows, I've been saying for way too long now that these home price rises are bound to moderate, plateau, and eventually decline somewhat. But an outright housing bust…again? Didn't we just do that?
It turns out, they'd been circulating a news piece about a prediction from David Levy of the Levy Forecast. He's forecasting that there's a 65% chance the U.S. economy will go into recession in 2015. Recession, schmession, right? That's what I thought, until I read this:
Levy predicts a U.S. recession will throw its housing recovery in reverse, and push home prices below the low in the last recession.
Uggggh. That seems pretty incredible to me. Our median home price bottomed out around $500K – it's hard to see how prices are going to drop 46% or so unless there is something absolutely cataclysmic in the offing. Could the next recession be as calamitous for real estate prices as was the sub-prime mortgage collapse of 2008?
For a contrarian view, the good folks at Altos Research have put out their 2015 forecast, and they are forecasting continued, robust price appreciation in 2015. According to Altos Research, U.S. home prices hit their low in January 2011 and are now 39% higher. Next year, Altos Research is projecting a 7% median home price increase nation-wide, due to continued strong demand from American consumers. They're predicting this while at the same time predicting another 10% increase in inventory.
What's YOUR home worth in today's market?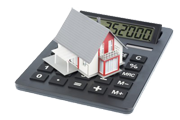 Home prices are up an astounding 21.7% compared to a year ago – but how much is YOUR home worth in today's market? Find out now with this free, quick, and accurate tool!
What would a 10% increase in inventory do to the local Santa Cruz real estate market? The answer is, it would barely move the needle either way. Demand is still far outstripping supply. Increasingly, home owners have the equity to sell their homes, but many still choose not to do so. A lot of retiring baby boomers aren't going anywhere – where's better than here, that's any cheaper? That's open to debate, but the evidence is that retirees are voting with with their feet, and they're staying planted. Homes are just not turning over at anywhere near the rate they have in the past, and while that remains true, and the Silicon Valley economy remains healthy, it's hard to see how we'll see another sharp downturn in Santa Cruz home prices.
As always, to get the full, PDF version of my newsletter, broken down by different areas of the county and also by Single Family Residences as well as Condominiums, click here to download the full the Santa Cruz Real Estate Market Trends newsletter.
Please share my newsletter with anyone you think is interested in what's going on with the Santa Cruz real estate market – just send them the link and they can sign up to receive an e-mail every month when the newsletter is ready. Thanks so much for taking the time to read this – I hope to hear from you soon!